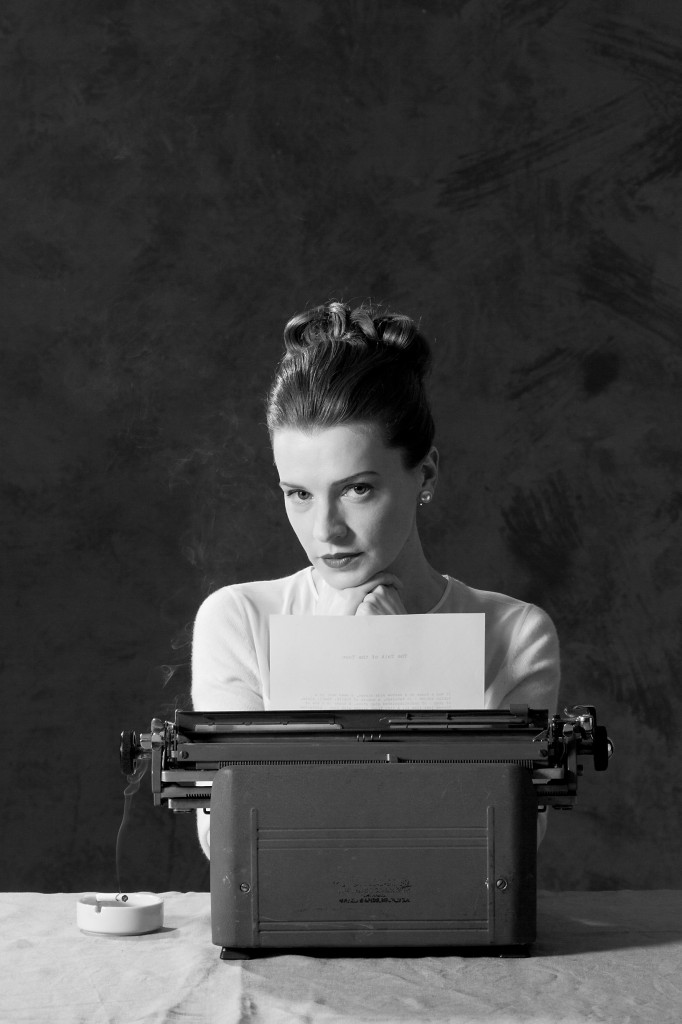 She was "Ireland's greatest living writer," but had been forgotten by the time she died. She was the quintessential New Yorker, but her writer's eye cast constantly about the Dublin of her childhood. She was famous for her independence of mind and of lifestyle, but she lost both as she gradually descended into bewilderment. 
Maeve Brennan was perhaps one of the greatest Irish writers never to have achieved widespread recognition here. Now, thanks to one of our most recognised writers of the moment, Emma Donoghue, that may be about to change. Donoghue (author of the international bestseller Room) has written a play about Brennan, Talk of the Town, and it is on at the Project Arts Centre as part of the Dublin Theatre Festival till October 14.
The daughter of the Irish ambassador to Washington, Robert Brennan, Maeve's first job in journalism was at Harper's Bazaar, where the editors wore white gloves and hats in the office, fiction by Truman Capote and Virginia Woolf was published, and three martinis before lunch was not unusual. (I have relied on Angela Bourke's superb biography of Brennan for this article.)
Brennan had a sharp pen and a sharp look, and she fitted in. Her talent soon took her to the New Yorker, where she established a reputation for hard work, hard drinking and, thanks to her "longshoreman's mouth," hard talk.
She could read up to twenty novels a week in her role as reviewer; when deadline loomed, she would sit at her typewriter all day, eating just a couple of hard-boiled eggs.
William Maxwell, the New Yorker's fiction editor, wrote "to be around her was to see style being invented." The same could have applied to her prose. Brennan invented a character called the Long-Winded Lady. In an erratic but influential series of articles from the 1960s through to 1981, she chronicled the idiosyncrasies of New York life through the eyes of this somewhat bewildered, bourgeois correspondent.
The Long-Winded Lady was often moving home and described herself as "a traveler in residence." The description fitted Brennan. She married a colleague, St Clair McKelway, but he was even more unsettled than she was: he had been married three times, and was a drinker, womaniser and depressive. Their five years together were chaotic; they had no children and, after they split, Brennan remained single.
She gradually gained recognition for her short stories and Long-Winded Lady pieces. William Maxwell described her as the best living Irish writer, Edward Albee dedicated a volume of plays to her, and John Updike wrote that she "helped put New York back into the New Yorker."
But underneath the success and the style, Brennan was slowly losing her grip. She became unkempt, erratic and then paranoid. She was mired in debt, thanks to her generosity, extravagance and a habit of abandoning apartments to stay in hotels, or even renting two apartments at once.
She became homeless, and took to sleeping in a small cubicle beside the toilets at the New Yorker, where she nursed a sick pigeon she had rescued from the street. She was tolerated by the editor, William Shawn, because of his affection for her and respect for her talent.
Treated for mental illness, she recovered some stability, and managed to file occasional stories for the New Yorker up to 1981. But she would let her medication lapse and return to bewilderment. Gradually, the New Yorker became alien to her as her old friends retired. She stopped returning, and was forgotten.
By the time she died, in 1993, aged 76, in a nursing home, she no longer remembered she had been a writer. But appreciation of her work has been revived by a series of posthumous collections and then Angela Bourke's biography. Emma Donoghue's play marks the next step in a belated but deserved recognition of Maeve Brennan in her native land.
Talk of the Town is one of an exciting swathe of new plays in this year's festival. Also worth seeing should be: The Last Summer by Declan Hughes at the Gate (till Oct 13); Shibari by Gary Duggan at the Peacock (Oct 4-13); Halcyon Days by Deirdre Kinahan at Smock Alley (Oct 9-14) and Beyond the Brooklyn Sky by Michael Hilliard Mulcahy, which is touring to Tallaght, Blanchardstown, Dun Laoghaire and Ballymun.